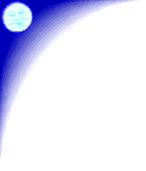 Many of our classmates are still local to Seagoville. Others have moved away, but have stayed in contact with locals. Still others need to be located and contacted. Please read over the following lists, and fill out the Questionnaire page if you have information on anyone, or if you know of someone we have left off the list.

These are the classmates that can be located, however our contact information may be incomplete. An asterisk (*) indicates that we need more information.
Kathy (Burt) Aaron, Ramona Alexander*, Tracy Battson, Donnie Bell*, Carrie Bennett*, Anita (Black) Blanton, John Blanton, Maurice Bonner, Michelle Bowden, Garry Bragg, Elgin Braggs*, Jeanie Brown, Gary Browning*, Paul Bryant, Rickey Burk*, Benita Butler, Dennis Butler*, Eugene Byford, Barbie Carter, Matt Chambers*, Robert Chambers*, Mary Chapman*, Jennifer Chapman*, Donna (Childers) Merciers, James Collier*, Juanita Collier*, Kelly (Cook) Bearden, Sherri David, Janet (Davis) Fanning, Kristi Dunn, Donna (Eastep) Ritchie, Bobby Eves, Rodney Ewalt, Tami Fanning*, Brad Gibson, Robin Goode, Connie (Gordon) Sims*, Vicky (Green) Sandlin, Jaye Greenawalt, Lorrie Halyard*, Cindy Hammer*, Abel Herrera*, Israel Herrera*, Damon Holley, Debbie Hooper*, Shane Hughey, Cynthia Johns, Cheryl Johnson, Debbie Johnson*, Bobby Kimmons, Kirby Krause*, Yvonne (LaGard) Petty, (Terri Lamb) Profitt, Olivia Lewis, Bob Love, Paula Mackey, Steve Martinez*, David Mayne, Mark McBride*, Orren McKinney*, Cindy McNeely*, TJ Mitchell, Myron Moore, Steve Montgomery*, Farena Morgan*, Vanessa Morris, Ann Oldham, Mike O'neal, Ralph Page, Bruce Patterson, Mark Person, Cynda Pickard*, Cynthia Prescott, Kelly Rice, Crystal Richards, Reginald Rivers*, Tim Rohde, David Sanchez, Millard Scherzer, Steve Shaddox*, David Smith, Lee Smith, Leann Smith, Tami Starr, David Trammell*, Teresa Treat*, Sandra Valentine, Traci Vermillion*, Ronald Wafford, Dottie Walker*, Cathy Webb, Debra Watson, Kim Weaver, Beverly Whitehead, Tamra (Whitfield) Hughey, Rhonda (Woody) Kimmons, Charles Wright, Dennis Zimmerman*.
Those we have not found are: (While some of you who are listed are not '79 grads, you were an important part of our class at some time - we still want to hear from you!)
Ralph Absher, Kyle Adams, Gary Adcock, Connie Anderson,Marva Anthony, Pam Archer, John Bailey, Jerry Bain, Robert Bain, Debbie Barkheimer, Roy Batie, Virginia Batie, Shelia Bennett, Sandra Bittinger, Eddie Blalock, Phylis Blanton, Chris Bonner, Becky Boozer, Mike Boss, Terri Boyd, Megan (Pickrell) Boyd, Mark Branson, Tracey Brockett, Cheryl Buckholt, Becky Buster, Pam Carpenter, Cindy Carrizales, Dorothy Chaffin, Timmy Chambers, Jeanette Chambers, Karen Clark, Candy Coble, Billie Cook,James Cooksey,Dan Daniels, Tammy Dennis, Hal DuBois, David Embry, Gay Flowers, Jerry Foster, Bobby Fowler, Raymond Greenhaw, William Hall, Danny Hanna, Danny Hawley, Rickey Henderson, Steve Henderson, LaDona Herrera, Donna Heying, Cindy Hicks, Kelton Hill, Loriane Hilleman, Johnny Hilley, Danny Hinton, Dorothy Hogle, David Holt, Wade Horton, Johnny Hughes, Cathy Jarvis, S.M. Johnson, Kimi Jones, Debbie Julius, Maurine Killough, Doug King, Kevin Kirtley, Margaret Lane, Robbie Lewis, Donna Lowery, John Lusby, Angela Martin, Kathy Martin, Linda Martin, Robert Martin, David McAlpine, Scott McLaughlin, Lisa McDaniels, Rebecca McGuire, Rickey Miller, Tina Morales, Pam Norrell, Doug Pace, Teddy Page, Lupe Pena, Tami Plunkett, Frank Rains, Sharri Renfro, Christine Roberson, James Robertson, Freda Robinson, Jimmy Robinson, Ricky Robinson, Jerry Rodarte, Alan Rogers, Anna Rosales, Carol Rowell, Jack Rowland, Richard Russell, Paul Schumacher, Don Shelleen, Sherrie Shelton, Elizabeth Snyder, Deanna Stillwell, Anna Tapp, Becky Templeton, Patricia Tinnion, Phyliss Topar, Billy Vaughn, Shelia Waldrep, Robert Wells, John Willey, Tina Williams, Brenda Winfield, Marvin Yaws